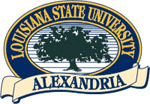 by Sarah Black | Jun 15, 2017
LSUA is pleased to announce a large increase in summer enrollment. 
LSUA is excited to announce a 17.31 percent overall increase in summer enrollment for 2017 over summer 2016. 
There are 1,037 students taking classes this summer, an increase of 153 students over the previous summer semester.
As a result, LSUA is experiencing its 8th best summer term and the best year since 2005. Additionally, the university is recording the highest number of credit hours ever in a summer semester with 6,628.
Overall, continuing students are up 15.18 percent, transfer students are up 39.83 percent, and high school students taking college courses are up 17.95 percent. Additionally, the university is experiencing a 3.23 percent increase in first time freshmen and a 4.29 percent increase in reentry students for summer 2017.
"I am very pleased with the increase in enrollment and proud of the hard work of our faculty and staff to bring students to LSUA," says LSUA Chancellor Dr. Guiyou Huang. "I believe we will continue to build on the summer semester momentum and look forward to carrying that into the fall semester and beyond."
LSUA reports enrollment on the 7th day of the summer semester.