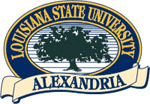 LSUA is proud to announce significant enrollment gains for the spring 2016 semester.
LSUA is excited to announce continued enrollment growth for the spring 2016 semester. This growth comes on the heels of record enrollment from the previous fall semester.
This semester, LSUA's enrollment is up 13.37 percent over the previous spring. Currently, there are a total of 2,791 students attending the university. This figure includes regular full-time and part-time students, dual enrolled students and those taking distance learning courses.
"When faced with ever shrinking state budgets and the prospect of more cuts, it is more important than ever that the university continues to experience enrollment growth from semester to semester and year to year," said LSUA Chancellor Dr. Dan Howard. "I am very proud of the hard work that our faculty and staff have put into attracting high-quality students and helping them succeed, thrive and graduate."
The spring 2016 enrollment is the highest enrollment for a spring semester since 2005 when the university was open enrollment and the majority of students were enrolled in associate degree programs.
Additionally, the number of student credit hours (SCH) is up 14 percent over spring 2015. Students are taking a total of 29,644 credit hours this semester and this number represents the highest SCH production since spring 2003. Student credit hours are more closely tied to tuition and fees and are a good representation of how the university is growing.
As a result of an increase in SCH production, the university is experiencing a 15.3 percent increase in self-generated tuition over spring 2015. LSUA's spring tuition revenue for this semester is $4,718,401 up from $4,091,587 in spring 2015 and from $3,313,625 in spring 2014. From 2014 to 2016, tuition revenue is up an impressive 42.4 percent.
The largest enrollment increase from spring to spring comes from first time, full-time freshmen. LSUA is experiencing a 140 percent increase in this category with 101 students enrolled this semester as compared to 42 in spring 2015.
More and more transfer students are also deciding to continue their educational career at LSUA. This semester, transfer students are up 38 percent over the previous spring with 183 currently enrolled.
Many area students are also taking advantage of dual enrollment opportunities at LSUA with 523 high school students enrolled in spring 2016 and taking at least one college course. This marks a 28 percent increase from spring 2015 when the university had 408 dual enrolled students. This semester, the university has recorded the largest number of dual enrolled students ever for a spring semester.
LSUA is also working hard at making sure that students remain at the university once enrolled. Continuing students are up 6.4 percent over the previous spring with 1,860 currently taking classes.
"The university is offering new intercollegiate athletics, student organizations and club sports to keep student actively engaged in the campus community. Studies show that the more involved students are, the less likely they are to transfer, stop out or drop out," said Howard.
This year, LSUA has also enrolled the highest number of international students for a spring semester with 89 students coming from outside the United States. There are also 164 students from outside the state of Louisiana. Additionally, the university set a spring record with 887 minority students enrolled. In combination, this contributes positively to the overall learning experience at the university and to cultural diversity.
LSUA also continues to expand its online course offerings with new selections each semester and several programs being offered 100 percent online. This semester, the university has a spring record 1,674 students enrolled in at least one online course.
LSUA records the official enrollment at the end of the 14th class day of the semester.