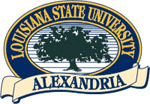 ALEXANDRIA, La. (KALB News Channel 5) – LSU of Alexandria is celebrating its largest enrollment increase in more than 15 years.
"One of our goals with enrollment was to bring in at least 3 percent growth, and we were able to do that with a lot of hard work," LSUA Chancellor Daniel Howard said. "And we're just over 20 percent."
And it's despite a significant decrease in state financial support during that time span.
"Originally, our university was state-funded, and then it was state-supported, and then it was state-assisted," Howard joked. "(Now) it's moving to become state-located."
Through various fund-raising means, including the LSUA Foundation, the school saw increases in enrollment for both traditional and dual enrolled students, as well as transfer and international students.
"It proves that our brand has strength, and that students that have high quality backgrounds are really seeking LSU of Alexandria as the place to come," LSUA Assistant. Vice Chancellor Heather Poole said.
LSUA officials commended the athletic department as an important factor in the school's increased enrollment, as the Generals added several varsity teams to begin the 2014 school year.
"Many times, athletics and academics are like water and oil," Howard said. "They don't always mix, but at this institution, they mix harmoniously."
New men's basketball head coach Larry Cordaro is happy to be a part of that.
"Athletics can bring in students and get the morale and energy and buzz on campus going," Cordaro said. "It's a lot (livelier) on campus than in the past from what I've heard."
 It provides another way to recruit new students, and Cordaro hopes that can continue in the future.
"It's pretty neat to be a part of the enrollment boost here on LSUA's campus," Cordaro said. "Hopefully athletics can continue to keep those kids on campus."