John W. Dysart, President, The Dysart Group
The National Association for College Admission Counseling (NACAC) has made dramatic changes to its Code of Ethics and Professional Practices after pressure from the Department of Justice. In the past, the organization had some strict rules which the DOJ found restrained trade. The previous rules contained:
Prohibition on recruiting students who are committed to attending another 4-year institution.
Prohibition on recruiting students who are currently enrolled at another 4-year institution.
Prohibition on offering special perks to Early Decision applicants/matriculants.
Colleges must not offer incentives exclusive to students applying or admitted under an Early Decision application plan.
Colleges will not knowingly recruit or offer enrollment incentives to students who are already enrolled, registered, have declared their intent, or submitted contractual deposits to other institutions.
May 1 is the point at which commitments to enroll become final, and colleges must respect that. The recognized exceptions are when students are admitted from a wait list, students initiate inquiries themselves, or cooperation is sought by institutions that provide transfer programs.
Colleges must not solicit transfer applications from a previous year?s applicant or prospect pool unless the students have themselves initiated a transfer inquiry or the college has verified prior to contacting the students that they are either enrolled at a college that allows transfer recruitment from other colleges or are not currently enrolled in a college.
College choices should be informed, well-considered, and free from coercion. Students require a reasonable amount of time to identify their college choices; complete applications for admission, financial aid, and scholarships; and decide which offer of admission to accept.
Once students have committed themselves to a college, other colleges must respect that choice and cease recruiting them.
The changes are going to impact the recruitment and retention landscape. What will colleges and universities do to mitigate the impact?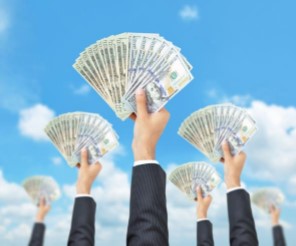 Require students to submit higher enrollment deposits to secure their place in the class?
Asking families to submit larger, non-refundable deposits will provide a financial disincentive for students and families to change the chosen institution late in the admission cycle. Higher deposits, however, may create a barrier for students and families with high financial need.
Tighten restrictions on deposit refunds
Colleges and universities may make the timing and process to refund deposits less advantageous for consumers. Again, this is a tactic to provide a financial disincentive to withdraw a commitment.
Consider providing incentives to secure deposits and encourage students to follow through on their commitments.
Offer priority course scheduling
The opportunity for better course scheduling is an attractive incentive for many students. You can not only provide more convenient schedules, dependent upon offerings, but prioritized selection of faculty.
Demonstrate options for early completion
Course scheduling can also impact how quickly students will be able to complete their degrees. Offering scheduling opportunities for early completion will get students in the job market sooner and likely reduce indebtedness.
Offer preferred housing placement
While it is not always possible at some colleges and universities, preferred residence hall placement can be a powerful incentive.
Offer roommate selection priority
Some students already have preferred roommates in mind before the academic year begins. A better chance to be housed with a preferred roommate is an attractive benefit for some students.
Actively build better relationships with admission applicants
Students are less likely to withdraw if they have established good relationships with representatives on campus, especially admission counselors.
Ensure that your counselors are using all forms of personalized communication with their admission applicants including telephone, email, text messages and social media. Personalized communication requires knowing a great deal about each applicant and referring to this knowledge when communicating.
– Intended major
– Co-curricular Interests
– Academic Support Needs
– Honors Opportunities
– Family Dynamics
– Ability to Pay
– Spiritual Expectations
– Career Objectives
Engage parents in the communication plan
It helps to keep parents in the loop and committed to the institution. Systematic outreach is important.
-Parent Newsletter
-Letter from Faculty
-Letter from Parent
-Invitation to Visit Campus
Create a plan for a more aggressive financial aid arms race
Financial aid offers have been used to attract students for a long time and many colleges have engaged in negotiations with students to equal or beat offers at competing institutions. Count on the use of this tactic to increase and now it will be utilized even after prospective students have deposited. Further, it will now be safe to apply it to students who are already enrolled at your institution.
Update your retention plan
Hopefully your retention strategy already includes appropriate tracking mechanisms, active intervention and mentoring. Many schools already include strategies to address financial, academic and social challenges for currently enrolled students. Make plans now for how to address efforts by other colleges and universities to encourage your students to transfer.
The NACAC changes are going to have a material impact on recruitment and retention at most colleges and universities.